The DSD difference...
No deposits

No amendment fees

Real theme park tickets

Worry free guarantee
MOTIONGATE™ Dubai One Day Ticket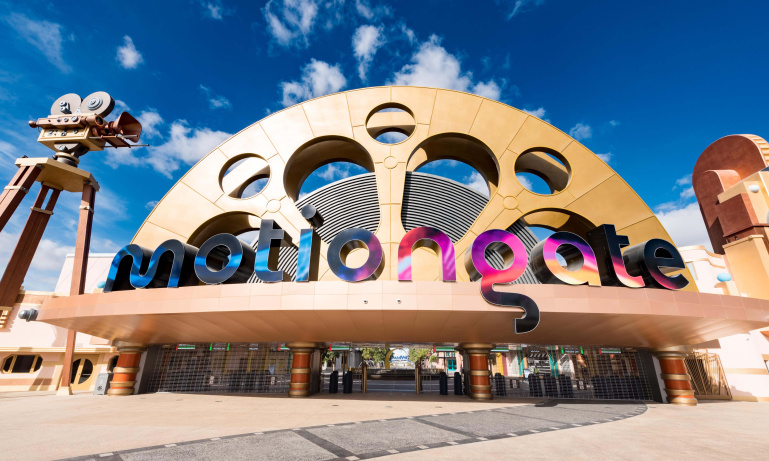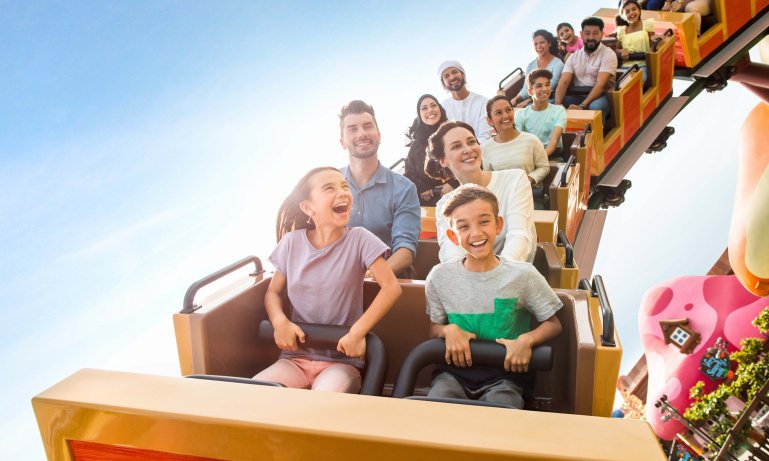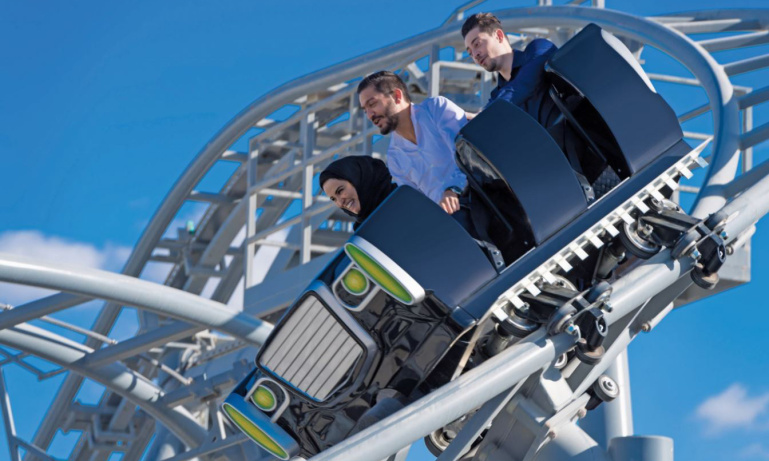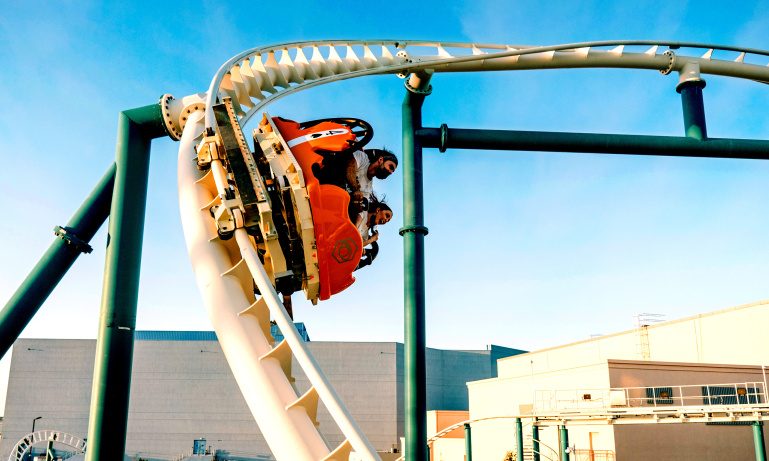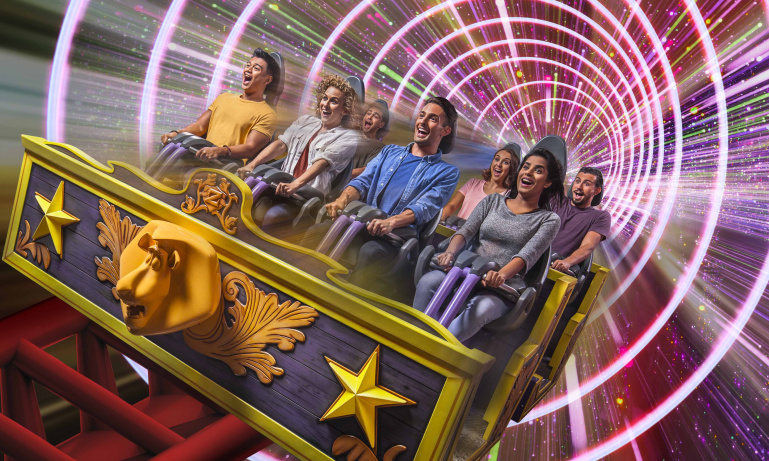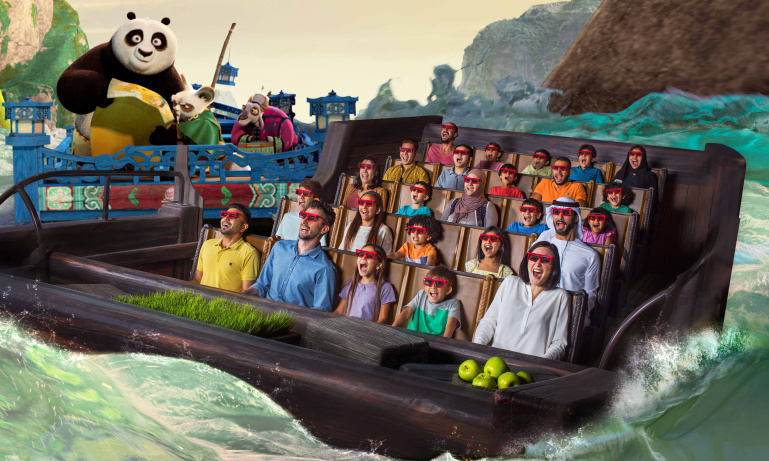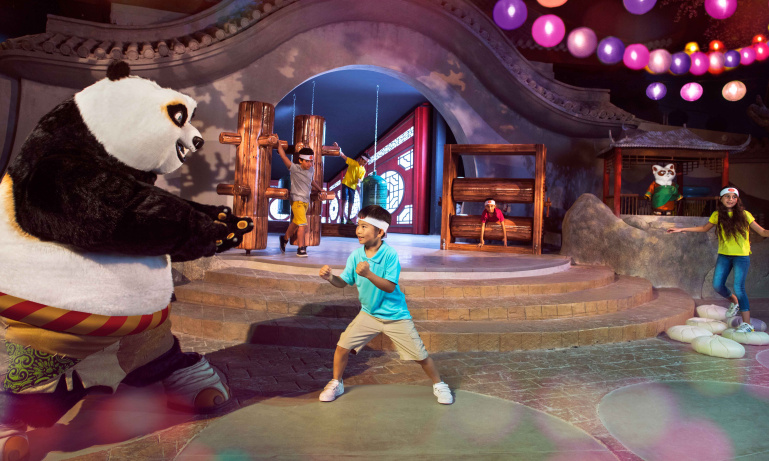 Use your MOTIONGATE™ Dubai One Day Ticket to immerse yourself in the magical world of movies at the Hollywood-inspired MOTIONGATE™ Dubai. Discover cinematic adventures from three of the world's largest studios: DreamWorks Animation, Columbia Pictures and Lionsgate and enjoy the flexibility to use your MOTIONGATE ticket at any time during your Dubai holiday.
Embark on an immersive journey into the fantastic world of Hollywood films! At MOTIONGATE™ Dubai, dreams become a reality. Here guests don't watch the movies; they become active participants in them!
Use your MOTIONGATE Dubai One Day Tickets to experience 40 action-packed rides and attractions including roller coasters, multi-media dark rides, an interactive play lab, plus 15 live entertainment experiences inspired by three of the largest and most successful motion picture studios in Hollywood - Columbia Pictures including the Smurfs, DreamWorks Animation and Lionsgate.
Explore Five themed zones and experience jaw-dropping shows, adrenaline-pumping rides and endless movie-themed fun for the entire family!
Studio Central - Start your journey by stepping into Studio Central, where you will be transported into the Golden Age of Hollywood at the real-life movie sets of New York City. Go behind the scenes and discover the illusion of filmmaking, theatrical opening shows and the characteristic executive offices of a working movie studio.
Columbia Pictures - An action-packed land where ghosts roam, zombies rule and meatballs fall from the sky! Hang on tight as you embark on a high-speed chase, Green Hornet style. Then join the Ghostbusters in a paranormal battle to save New York City. Hop on to a 58 meters awe-inspiring drop tower, your only safe haven at Zombieland Blast-off and take on the Lycans with vampire warrior Selene in the supernatural universe of Underworld. Need to cool down? Set sail on the splashingly fun and adventurous Cloudy with a Chance of Meatballs - River Expedition.
Smurfs Village - Welcome to the magical world of the Smurfs. Where fairytale mushroom-top houses capture imaginations and a colony of friendly blue Smurfs await at every corner. The village of the internationally beloved Smurfs offers 5 immersive attractions including interactive play zones, exciting family rides and a charming theatre show for all generations to enjoy. Embark on the Smurf Village Express train as it meanders around the village. It's the perfect first rollercoaster for your young ones. Ride past farmyards and forest towns – but watch out for the Howlibird who has been dropping stones on the village and destroying the mushroom-capped homes!
DreamWorks - A world of high adventure, hysterical characters and heartwarming stories where you can play the hero and save the day! Experience roller coasters, thrilling family rides, multimedia theatre shows and interactive play zones as you explore four unique lands based on the blockbuster classics Kung Fu Panda, How to Train Your Dragon, Madagascar and Shrek – all entirely indoors! Bring out your wild side on a mad pursuit of the Zoosters in the dark on Madagascar Mad Pursuit and then discover the unique feeling of flight with Hiccup and Toothless. Armed only with Po's unstoppable awesomeness, climb aboard a rollicking, state-of-the-art 4D simulator to free the Furious Five from a villainous warlord on Kung Fu Panda: Unstoppable Awesomeness.
Lionsgate - Calling all thrillseekers! Discover the fast-paced, action-fuelled world of The Hunger Games and experience two record-breaking rides based on the global hit action franchise John Wick and heist thriller franchise Now You See Me. Travel from District 12 to the Capitol on the adrenaline-fuelled half-pipe roller coaster, Capitol Bullet Train and then see Panem like never before on the Panem Aerial Tour. Be among the first to experience the World's First John Wick Rollercoaster, an intense, action-packed ride along a 10-story 4D track that recreates John Wick's perilous adventures. Then roll to win on the exciting spin coaster Now You See Me: High Roller. Misdirection is key to revealing some of the biggest secrets around you on the world's fastest single-car spinning coaster with non-inverted loops.
As part of its full-service offering, MOTIONGATE™ Dubai is enhanced with smart technology, smart queuing, shaded walkways and offers full access for visitors with mobility impairments.
MOTIONGATE™ Dubai Opening Hours (subject to change without notice)
Open daily from 12.00pm. Park closes at 9.00pm Sunday to Thursday and 10.00pm on Fridays and Saturdays. Park hours are subject to change without notice and it is highly recommended you check park hours before your visit to MOTIONGATE™ Dubai. All rides and attractions will close 30 minutes before the park closing time.
Experience Includes
Official gate-ready ticket ensuring speedy admission when you arrive at MOTIONGATE™ Dubai
Save 10% compared to gate prices
Fully Flexible Ticket - tickets are open-dated and can be activated at any time within 90 days of purchase
Full day's admission to MOTIONGATE™ Dubai
40 Hollywood-inspired action-packed rides and attractions including roller coasters, multi-media dark rides, interactive play labs and 4D shows
A mix of indoor and outdoor rides and attractions offering year-round enjoyment
Enjoy the world's first rollercoaster inspired by the hit action John Wick franchise and ride the world's fastest single-car spinning rollercoaster inspired by heist thriller, Now You See Me
Present tickets on your smartphone or print in advance for instant access to MOTIONGATE™ Dubai
Experience Excludes
Parking
Access to other Dubai and Resorts Parks
Terms & Conditions
MOTIONGATE Dubai One Day Tickets are valid for 90 days from the time we process your booking and can be activated at any time within this period.
Tickets expire in full after 90 days irrespective of usage.
To offer maximum flexibility, you will receive an official gate-ready MOTIONGATE Dubai One Day Ticket 8 weeks prior to your holiday departure date. Should you wish to receive your MOTIONGATE Dubai One Day Ticket earlier, please contact us.
This ticket gives you 1 (one) day admission to MOTIONGATE™ Dubai ONLY. Unless otherwise stated, tickets are not valid for separately ticketed events, performances or activities at MOTIONGATE™ Dubai or elsewhere within Dubai Parks & Resorts.
Tickets are open-dated and can be activated at any time before the printed expiry.
All guests entering MOTIONGATE™ Dubai are subject to the rules and regulations of entry as displayed at the main entrance and within Guest Services.
Height, weight, size and age restrictions and medical warnings apply to certain rides and attractions. These will be displayed at each relevant ride and attraction and made available from Guest Services.
Children under the age of 12 must be accompanied by an adult aged 18 years or over.
Children below 3 years old may enter the Parks free of charge and do not require a ticket.
MOTIONGATE™ Dubai, in its absolute discretion, reserves the right to vary the opening and closing dates and times of the attractions and to close, remove or cancel all or any part of the rides, events or facilities within the attractions for any reason including, but not limited to technical, health and safety and/or operational reasons or due to special events or private functions.
The ticket does not include parking fees and parking is subject to availability.
Outside food cannot be brought into MOTIONGATE Dubai. All bags, backpacks or packages may be inspected prior to entering the Theme Park.
Parks, zones, attractions or entertainment may change operating hours, close due to refurbishing, capacity, weather, or special events, and may otherwise change or be discontinued without notice and without liability.
Cancellation Policy: Free cancellations and a full refund for tickets cancelled with the supplier more than 72 hours prior to your holiday departure date. No refunds are given for cancellations received by the supplier within 72 hours of your holiday departure date.