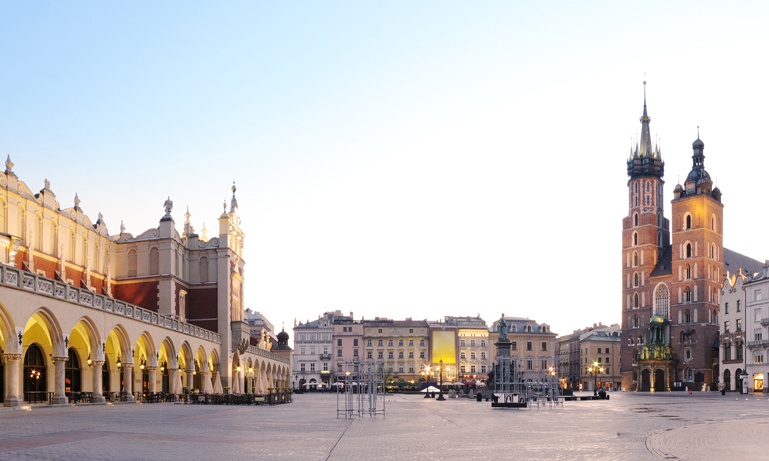 Discover...
Krakow
The DSD difference...
No deposits

No amendment fees

Real theme park tickets

Worry free guarantee
About Krakow
Welcome to Krakow
Krakow permeates magic and charm from every one of its cobbled squares and imposing steepled towers. Sophisticated, beautiful and outrageously cheap, Krakow makes for a perfect long weekend away as a couple or in a group. Enjoy a relaxing cup of coffee in a sun-drenched square or make the most of the incredible beer culture on an electrifying night out on the town. There's plenty to see and do including the famous salt mines, where a guided tour will show you around one of the oldest salt mines in Europe. Explore the old town on foot, or take on the Krakow bike tour if you want to go further afield. Also take the opportunity to learn about the tragic history of Krakow with a sensitive guided tour of the Aushwitz-Birkenau death camp and surviving institutions, which were built in 1940. Pre-book your Krakow attraction tickets today with us and save time and money on your Krakow holiday.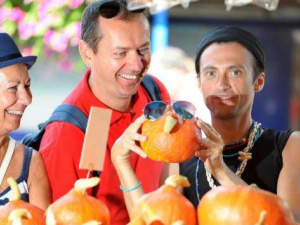 Krakow's squares and markets are much more than a place to shop for groceries. For locals, they are an experience: places to meet with friends (or flirt with lovers!), to swap stories and the latest gossip, to eat, to shop for local delicacies and for families to come together. Each square of the city is a little different; one gives you opportunity to see monuments, another to buy something...
Experience local life with this fantastic sightseeing-meets-food tour that tells the story of Krakow through its markets and squares. Explore historic districts and iconic sites, sample local delicacies and take a sip of that famous Polish vodka while learning why the markets are not just places to shop — they're the soul of Krakow!
Adult from Not available
Child from Not available
Infant from Not available
Krakow, Poland
The Palace under the Rams (Palac pod Baranami), your meeting place for this tour, is a great introduction to the merry atmosphere of a Polish Christmas! From the gate stretches an incredible view of Krakow's traditional Christmas market, which, for the entire month of December, is in the Main Square, in the very heart of the city.
Start your Krakow Christmas adventure with a cup of hot coffee or...
Locals in Krakow wait all year for their favourite market: the annual Christmas market! Try festive dishes and look for traditional, handmade gifts. This market is more than just a place to shop, it's a magical area, where it feels like time stands still as you explore. Browse the colourful wooden stalls, admiring all the beautiful baubles and chains and enjoy the scent of freshly cut Christmas trees.
Adult from Not available
Child from Not available
Infant from Not available
Krakow, Poland