The DSD difference...
No deposits

No amendment fees

Real theme park tickets

Worry free guarantee
Polynesian Cultural Center Including the Ali'i Luau & Polynesian Show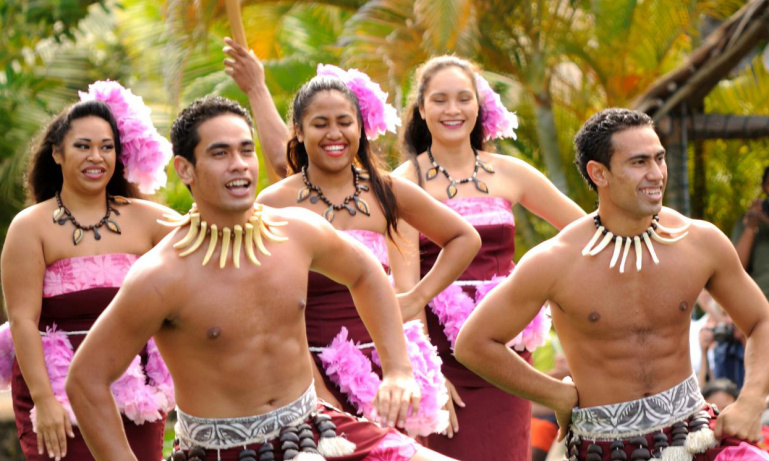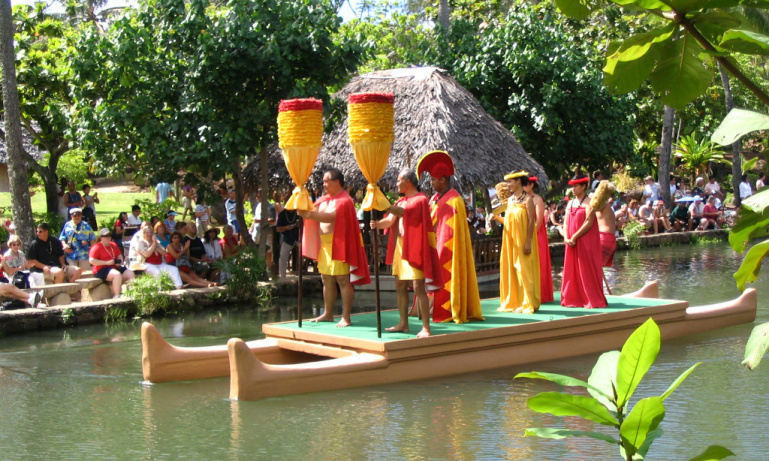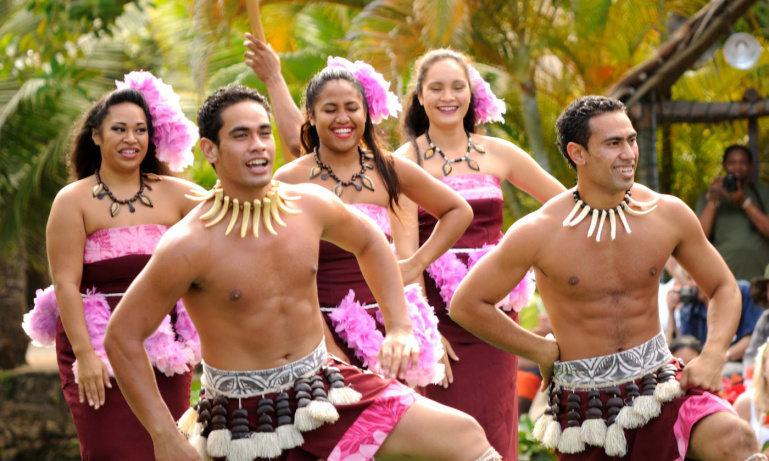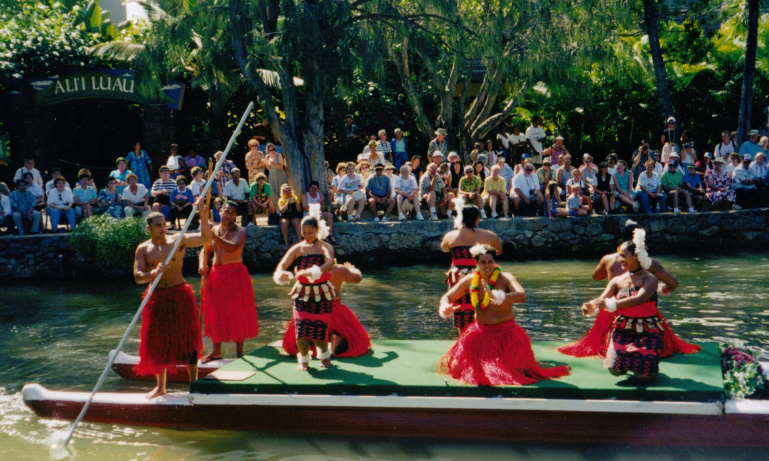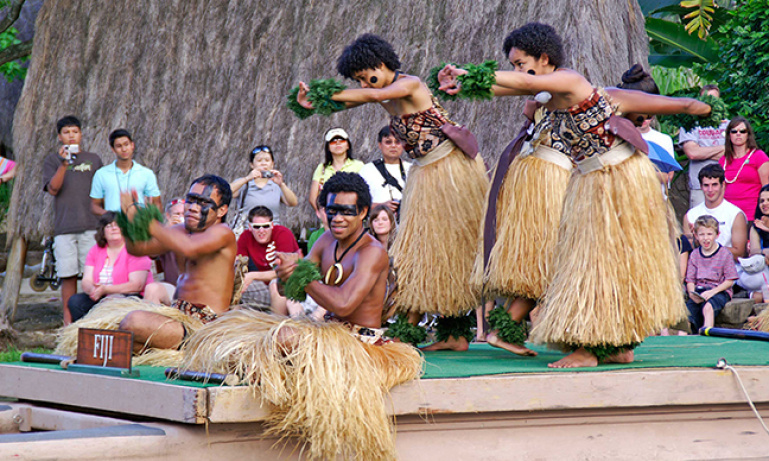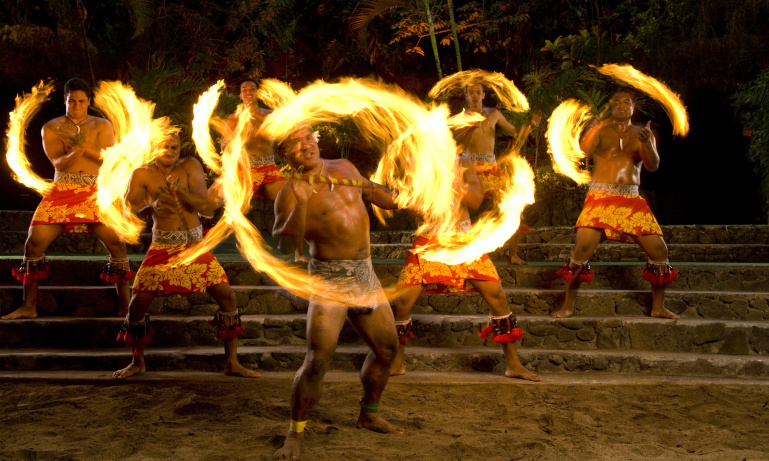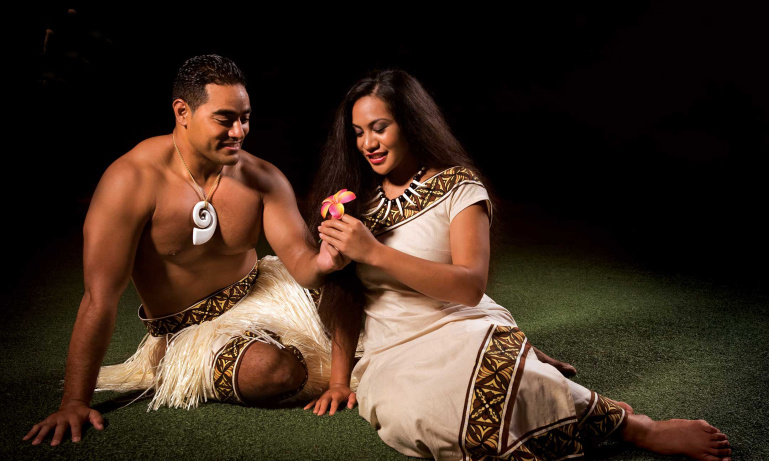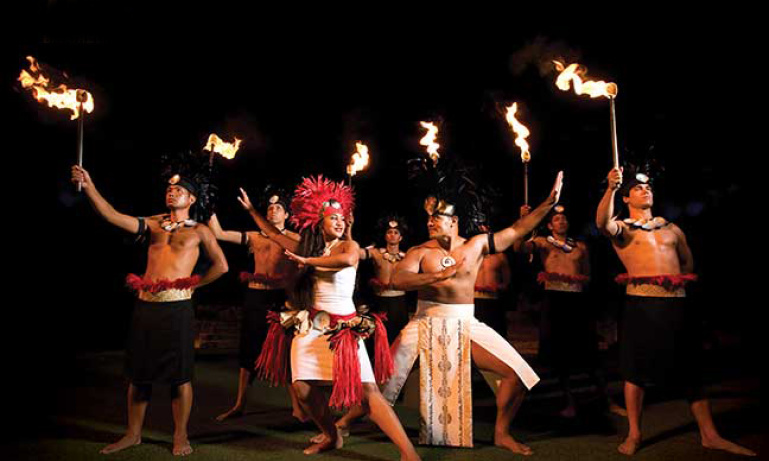 Immerse yourself in the rich heritage of the South Pacific with a visit to the Polynesian Cultural Center in Oahu. The Polynesian Cultural Center's eight island villages give you the rare chance to participate in the daily adventures of Hawaiian and other South Pacific cultures before experiencing the Ali'i Luau – awarded the 'Kahili Award' as the most authentic Hawaiian Luau.
Experience a true slice of South Pacific culture and tradition at the Ali'i Luau – awarded the "Kahili Award" as the most authentic Hawaiian Luau.
The eight villages at the Polynesian Cultural Center showcase the indigenous Polynesian cultures of Hawaii, Samoa, the Marquesas, Fiji, New Zealand, Tonga and Tahiti.
Real Polynesians share knowledge of their traditional customs and you can either watch the demonstrations or jump in and participate!
Take a canoe ride on the lagoon, cook a meal in the Samoan village, try some spear throwing, take a ukulele lessons and much more.
Hawaii Village:
Five times each afternoon the Hawaiians present in-depth demonstrations on their ancient culture. Learn not only some basic hula, but also learn of the deeper commitment hula students make to their art, the intricacies of the motions, and the heritage of the hula implements and instruments. Gain insights into the ancient kapu or taboo system that meant men and women ate in separate houses. Learn how taro is harvested, cooked, and turned into the staple food, poi. Of course, you are also welcome to sample some. Observe how women craft leaves and flowers into beautiful Hawaiian lei and other useful items; and then try your hand at ulu maika - Hawaiian bowling, or konane - Hawaiian checkers.
Samoa Village:
Six times each afternoon the Samoans present one of the Center's most popular cultural demonstrations. Learn how to make fire by literally rubbing two sticks together, how to easily crack open a coconut, the difference between coconut juice and "milk," and how the men do all the major cooking. The young men will also show their strength and agility by climbing 40-foot coconut trees. The demonstrations take place on the malae or grassy area surrounded by outstanding examples of Samoan fale (houses), which are among the most unique in all of tropical Polynesia.
Aotearoa (New Zealand Village):
Five times each afternoon the Maori put on a demonstration that explains the symbolic significance of their beautiful meeting house, unique carvings, facial tattoos, the ancient origins and meanings of sticking out their tongues and twirling poi balls, and other aspects of one of Polynesia's most unusual group of people. You won't want to miss the stirring haka dance; kids will enjoy learning to play tititorea, a Maori stick game designed to develop hand-eye coordination, and kids of all ages seem to enjoy the ta moko area where they can get a temporary tattoo.
Fiji Village:
Five times each afternoon the Fijians present in-depth demonstrations on their ancient culture. Learn the significance of the lali or log drum, how important the coconut is in cooking, and other aspects of Polynesian island life. Review the wide array of historical weapons and implements involved in waging war upon neighboring islands and villages; that the cowry shells on the ridge mark a house as belonging to a chief, and that only the chief could enter that house through his door. Everyone will also enjoy making Fijian music with derua, a bamboo percussion instrument; or try a game of cibi (pronounced "thim-bee").
Tahiti Village:
Three times each afternoon the Tahitians present in-depth demonstrations on their ancient culture. Learn both the women's and men's movements in their exciting dances, or just try to stop your toes from tapping to the beat of the wooden to'ere drums. Learn why the Tahitians make both fragrant flower and beautiful shell lei, sample Tahitian coconut bread, tour the garden, even let your kids try some fishing, and more.
Tonga Village:
Five times each afternoon the Tongans present their very popular Tongan ta nafa or drumming presentation that actually starts by learning the simple yet graceful motions of a mauluulu sitting dance. For example, you'll learn the difference between clapping with a pasi or a fu sound. You can also try your hand at Tongan lafo, a type of shuffleboard game, or even your accuracy with tolo spear throwing.
Marquesas Village:
Five times each afternoon the Marquesan's present fascinating insights into their ancient culture. The Marquesas will enchant you with their ancient style of dancing: You can definitely see the sounds and motions of nature in their choreography, and you won't want to miss the pig hunt dance. Temporary tattoos are one of the most popular things to acquire there; and along with demonstrations of weaving and other crafts, the Marquesan's also share samples of breadfruit in season. Discover what it tastes like.
Ali'i Luau
The Ali'i Luau feast is fit for a king. The royal ceremony of ancient luaus is re-created in what is the most popular dining option at the Center. Gentle waterfalls, hibiscus blossoms, palms and a meandering lagoon form the backdrop of what the Kahili Awards called "the most authentic luau in Hawai'i." This top-rated luau is a hit with visitors and kamaaina alike, and includes Fresh Flower Lei Greeting and authenic Hawaiian Cuisine. The King's royal court will arrive, portraying the authenticity and excitement of luaus long ago, followed by a traditional imu ceremony (underground oven). Harmonious song and dance accompany your hearty luau meal featuring melt-in-your-mouth pork.
Sample Ali'i Luau Buffet Menu (subject to change)
Slow Cooked Hawaiian-style pulled pork, Tahitian-style poke - panko-crusted tropical fish marinated in citrus juice and coconut cream, Shoyu Glazed Chicken, Teriyaki Beef, Kalua pua'a - steamed pork, Teriyaki chicken, chicken long rice, Island fish, Hawaiian sweet potato salad, Taro rolls, A variety of salads. Tossed greens with carrots and cherry tomatoes, Spinach salad. Sweet potato salad, Ambrosia and cucumber/carrot salad, Dressings: Ranch, papaya seed and Thousand Island, Cold fruits: Ripe pineapple spears, watermelon (in season) and other fruits
Beverages: Coca-Cola, Diet Coke, root beer, Sprite, Fruit Punch, Passion-Orange-Guava, Coffee & Herbal Teas
Dessert: Chocolate Haupia Cake, Pineapple Bars, Guava cake, Coconut cake, Sugar free Apple Pie.
Ha: Breath of Life Polynesian Show
No evening at the Polynesian Cultural Center would be complete without experiencing "Ha: Breath of Life", an ancient, yet universal tale. After dinner, you'll head over to the Pacific Theatre to watch the symbolic story of Mana and his beloved Lani, punctuated by Polynesian dance, music and blazing fireknives, is told in HÄ: Breath of Life, a stunning, new evening show featuring over 100 Polynesian natives, special effects, animation and surround sound. It is a Pacific isle saga of birth and death, love and family, triumph and tragedy.
Experience Includes
Full day's admission to the Polynesian Cultural Center
Fresh flower lei greeting
Visit authentic villages and mingle with natives from six Pacific cultures as they demonstrate their arts
Join in on a variety of Polynesian activities and games that will test your skill and courage
Enjoy a feast fit for a king at the award-winning Ali'i Luau buffet
Preferred seating at the spectacular "HÄ: Breath of Life" evening show
Roundtrip Transportation from nine central locations in Waikiki
Experience Excludes
Optional gratuities
Additional food and beverages
Departure location
Pick-ups are available from the following Waikiki locations: Ala Moana Hotel, Waikiki Trade Center, Ilikai Hotel & Hilton Hawaiian Village, Hyatt Regency (Koa Avenue), Waikiki Gateway, Waikiki Beach Marriot, Sheraton Waikiki.
Start times
There is a choice of 10.00-10.30am pick-up or 12.00-12.30pm pick-up.
Duration
10-12 hours depending on chosen pick-up time.
Terms & Conditions
Pick-up and drop-off is from the select Waikiki hotels listed. If you are not staying at one of these properties, you will be advised of the closest pick-up point on your documentation.
Children under the age of 5 are not charged for entrance to any of the ticketed activities. Motor coach and mini coach transportation to and from the Polynesian Cultural Center requires children under 5 who do not have a paid ticket to sit in an adult's lap. Because many of our dining facilities can be sold out, we cannot guarantee extra seating for children under 5 who do not have a paid ticket. Please plan on holding your child on your lap or utilising one of our highchairs (limited availability). Children under 5 who do not have a paid ticket will need to sit on an adult's lap while attending our Ha: Breath of Life evening show