The DSD difference...
No deposits

No amendment fees

Real theme park tickets

Worry free guarantee
Diamond Head Crater Hike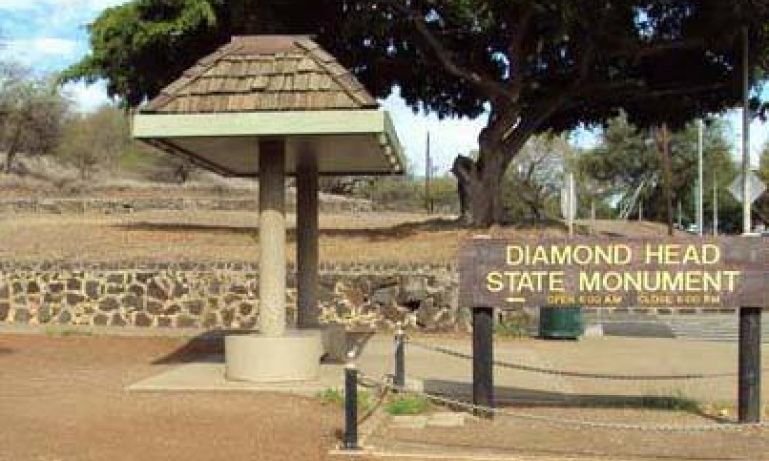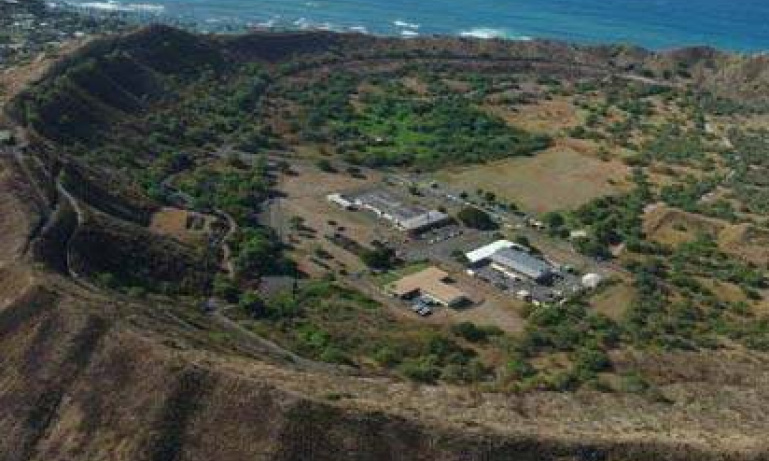 Rising 760 feet with a 3,520-foot crater, this volcano is nothing short of breathtaking. Climb to the top for a panoramic view of Honolulu, Waikiki Beach, the Pacific Ocean and more. (By the way, don't worry: Diamond Head has been extinct for 150,000 years.)
Mt. Leahi is the most famous volcanic crater on earth. Situated at the southeastern coast of Oahu, at Waikiki's edge, this extinct volcano, better known as Diamond Head, has been inactive for 150,000 years. Thanks to Kaimana Tours, you can hike to the top of Diamond Head, taking in views from its 760-foot summit and marveling at the crater, a gaping canyon that is 3,520 feet in diameter.
The Mt. Leahi volcano was seen in the early 1800s by British sailors, who mistakenly believed the calcite crystals in its lava rocks to be diamonds, thus branding it with its long-lived nickname. Diamond Head is just part of a large complex of cones and vents collectively known as the Honolulu Volcanic Series, the eruptions of which are reputed to have created many of Oahu's landmarks, including Punchbowl Crater, Hanauma Bay, Koko Head, and Mānana Island. Diamond Head is one of those creations, and is estimated to be one of the younger formations in the mass—the Koolau Range is said to be 2.6 million years old, but Diamond Head is put at a spritely 150,000 years old.
Speculation states that the eruption leading to its formation was brief, lasting only a few days, which (according to geologist jargon too detailed to include here) explains the current structure's symmetrical cone shape. Geologists do not believe that Diamond Head will erupt again, given its monogenetic (characterized by one eruption only) nature.
What does all this rock-talk mean? It means that the residents of Oahu and neighboring islands are reaping the benefits of an extremely explosive past, and are fortunate enough to live in a paradise of hiking trails, beaches, coral reefs, and multiple islands. Take advantage of your time in paradise and let Kaimana Tours, LLC show you the path to the top of Diamond Head.
The tour is ranked as "easy to moderate" in physical exertion, and offers unparalleled views of the coastline. Your guide will bring you to the top of Diamond Head via a series of switchbacks. Take note that while the climb itself requires little exertion, the staircases at the end can be challenging for those not in "peak" shape, and can leave you breathless…though the views at the top will prove worth the climb!
Consider the early departure time for Kaimana Tours' Diamond Head Crater Hike, as the heat of the day can make your climb more strenuous, and the trails become narrower as visitors become more numerous. Do wear sneakers and comfortable clothing. Consider bringing a hat and sunscreen and naturally, drink lots of water! The hike should last approximately 30 minutes, leaving you with 45 minutes to explore the crater at the top before returning to the base to catch your shuttle back to Waikiki. Upon reaching the summit, visitors who are so inclined can buy a certificate boasting of their physical feat, and a snack cart waits to feed you fruits for your labor. Kaimana Tours is a popular tour group, so do be sure to book as early as possible for your Diamond Head Crater Hike!
Experience Includes
Tour as described and hotel pick up from Waikiki hotels.
Diamond Head Park fees
Complimentary bottle of water
Additional information
The total hiking ditance is 1.6 muiles. Difficulty level is moderare as the beginning of the trail is paved with uneven walkways further along the trail. Towards the end of the trail expect steep stairways.
Terms & Conditions
You will be sent a voucher to with details of how to book your tour. We do not make any reservation for you.
To qualify for complimetary pick up you must be staying in a Waikiki hotel
Pick up times from Waikiki are 6.20am, 8.20am and 10.20am
Free cancellations for bookings cancelled with the supplier before your holiday departure date. No refunds are given after this time.