The DSD difference...
No deposits

No amendment fees

Real theme park tickets

Worry free guarantee
Bestseller Package: Auschwitz-Birkenau and Wieliczka Salt Mine Tour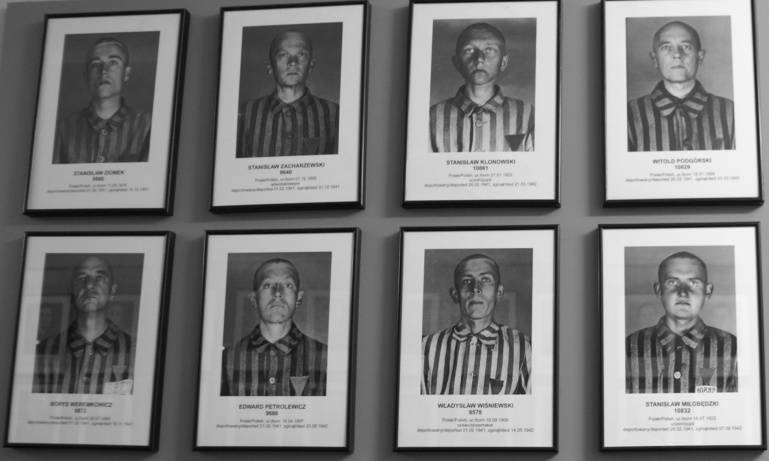 Two days - two best-selling Krakow tours at one discounted price. First visit the sobering UNESCO World Heritage-listed Auschwitz-Birkenau concentration camp complex before exploring the mind-blowing Wieliczka Salt Mine, another of Poland's UNESCO World Heritage Sites.
Two very different experiences await on this ticket which, over two days, combines a visit to the haunting Auschwitz before exploring the depths of the astounding Wieliczka Salt Mine.
Day 1 Auschwitz-Birkenau Tour (7 hours)
Auschwitz is a haunting site of genocide where approximately 1.5 million people were killed during WWII's Holocaust. Today, as a UNESCO World Heritage Site, it poignantly commemorates the lives of those who died within its walls and fences and is a must-visit for all.
The Martyrdom Museum was founded in 1947 covering the area of KL Auschwitz (Auschwitz I) in OÅwiÄcim and the Birkenau camp (Auschwitz II) in Brzezinka. It comprises approximately 150 buildings and 300 ruins and the original roads, fences, watchtowers and railway ramps have all been preserved. What's more, the buildings house the collection of original exhibits and documents.
Your tour to Auschwitz-Birkenau includes a visit to Auschwitz I - the administrative centre of Auschwitz death camp - and Auschwitz II, designed and constructed quite simply as an execution facility.
As you explore the gas chambers, crematoriums and exhibition halls inside the old prison blocks, listen closely as your guide sensitively explains the who, how, where, when and why of this haunting place and the key events in its history.
Day 2 Wieliczka Salt Mine Tour (4 hours)

The "Wieliczka" Salt Mine is one of the most valuable monuments of material and spiritual culture in Poland and is product of multiple generations of miners who hand-carved it from blocks of salt. And this subterranean world of pits, tunnels and huge rooms have to be seen to be believed!
Your guided tour takes you from 210 to 440 feet (approximately 64 to 135 meters) down, passing through galleries and chambers where traces of mining activity have been preserved. Along the way you will also see many examples of sacred art and themed compositions relating to the history of the mine and legends.
One of the undoubted highlights is the spectacular Chapel of the Blessed Kinga - a huge, underground church where everything, from the chandliers to the altarpieces, have been chisselled out of salt.
Also, don't miss the world's largest mining heritage museum with a collection encompassing unique pieces of mining equipment reflecting the development of mining techniques from the Middle Ages until today.
Departure times

Day 1: Auschwitz: the start time for the Auschwitz section can vary from early morning (5.45am) through to mid-afternoon (1.55pm) as it's dependent on the availability of a guide on your chosen day. Your exact pick-up time will be advised upon confirmation.
Day 2: Salt Mine: Usually 3.05pm. Your exact pick-up time will be advised upon confirmation.
Experience Includes
See two major attractions for one price over two days
Visit Auschwitz from Krakow included guided tour
Visit to Wieliczka Salt Mine from Krakow included guided tour - see the incredible Chapel of the Blessed Kinga
Expert English-speaking guide
Transport
All entrances fees
Please note: confirmed bookings are non-changeable and non-refundable.
Experience Excludes
Optional gratuities
Food and drinks
Overnight accommodation (you return to your hotel after Day 1 and continue with Salt Mine tour on Day 2)
Hotel pick-up - guests must make their own way to the departure point
Hotel drop off - guests will be dropped in the city centre on their return
Departs
Daily, except Christmas and New Year. Please note: Due to local restrictions, tickets are only available to book approximately three months in advance.
Departure location
Once your tour is confirmed, you will be advised a pick-up location close to your accommodation.
Duration
Auschwitz Tour - 7 hours; Wieliczka Salt Mine – 4 hours.
Terms & Conditions
All bookings for this tour are on a request basis - please allow 72 hours to confirm this tour.
Full names of all passengers is required at time of booking.
Cancellation Policy: Once booked and confirmed no changes are possible. Tickets are non-changeable and non-refundable.
Auschwitz time slots may change due to guide availability, seasonal variations, road conditions etc.
Hotel pick-up is not available. Guests must make their own way to the advised departure point and it is recommended to arrive at least 15 minutes prior start time.
Child rates are available for guests aged between 6 and 15.
According to Polish law children up to 12 years old or under the height of 1.5m are obliged to travel in baby seat or booster seat. These will be provided free of charge.
Travel times: A one-way journey from Krakow to Auschwitz takes approximately 90 minutes; A one-way journey from Krakow to Wieliczka takes approximately 30 minutes.
At Auschwitz, eating, smoking and photgraphy inside the buildings as well as acting in a loud manner is forbidden.
Please note that backpacks or handbags brought into Auschwitz cannot exceed the dimensions 30x20x10cm. Please leave these on the bus.
At Wieliczka, please note, there are 800 steps to climb in the Salt Mine, of which, 350 are at the beginning to take you down into the mine. Although this walk is not overly strenuous it should be considered when booking this tour.
According to Polish law children up to 12 years old or under the height of 1.5m are obliged to travel in baby seat or booster seat. These will be provided free of charge.
Infants 0-5 years are free of charge, but require a child seat. Please advise at the time of booking if you are travelling with an infant.
Wheelchair users can visit Auschwitz with an assisting person but, please note, the wheelchair must be capable of folding so that it will fit in a minibus. Also, sightseeing can be difficult due to the historical aspect of the buildings (no driveways, large steps, lots of stairs, pebbly ground etc.) and some parts of Auschwitz are available only through steps.
Wieliczka Salt Mine tour requires lots of walking and climbing stairs and isn't suitable for those with mobilty issues.