The DSD difference...
No deposits

No amendment fees

Real theme park tickets

Worry free guarantee
2-Park SeaWorld and Busch Gardens Ticket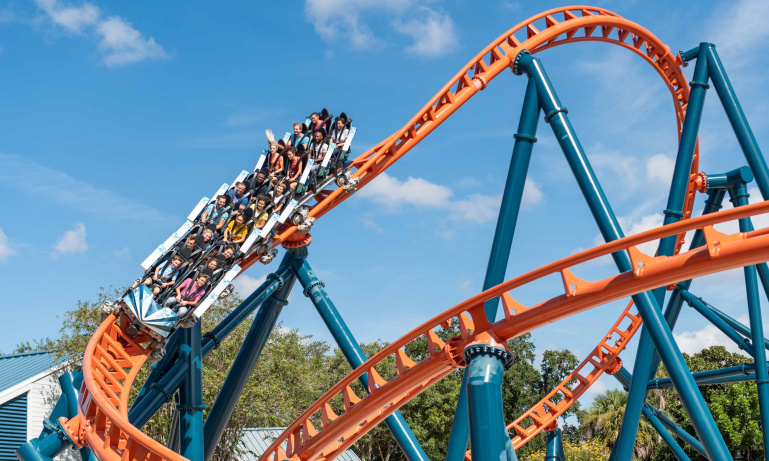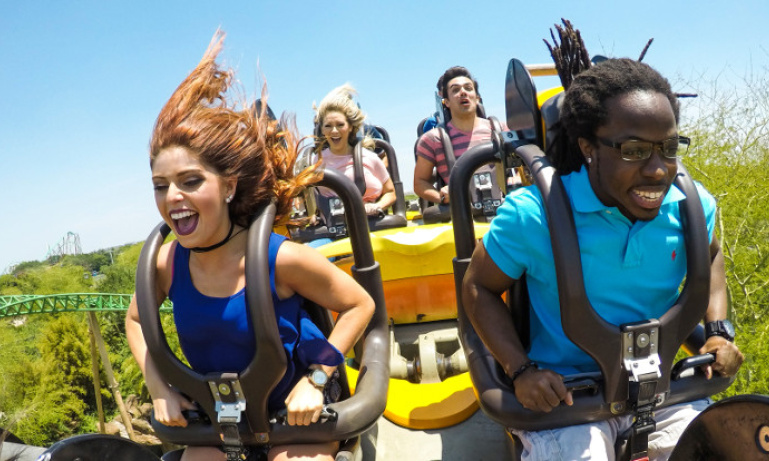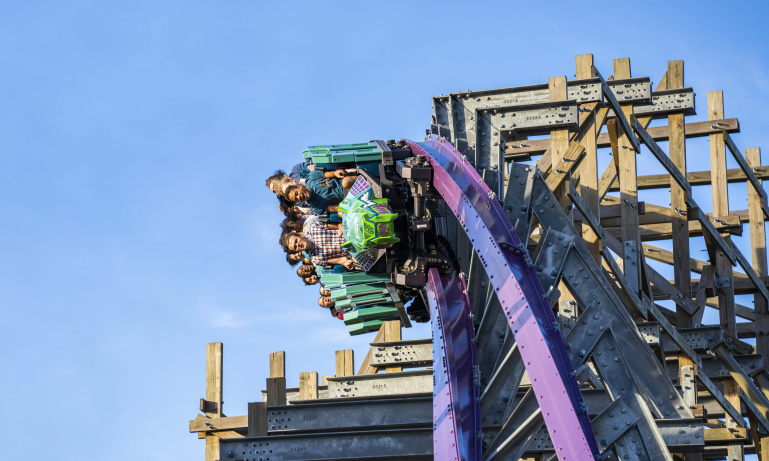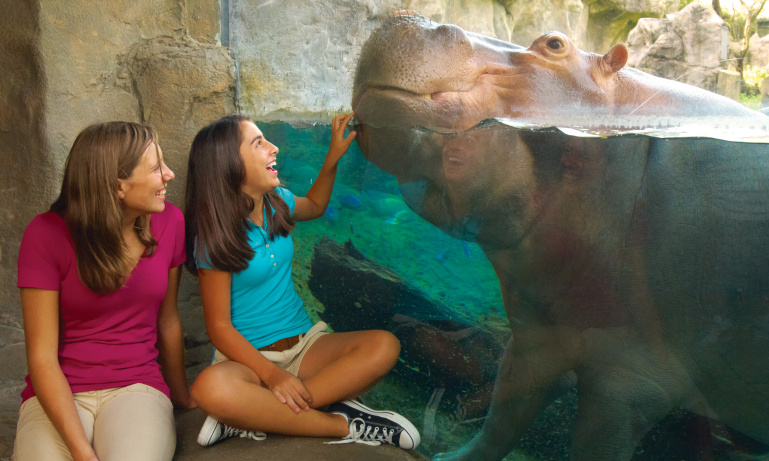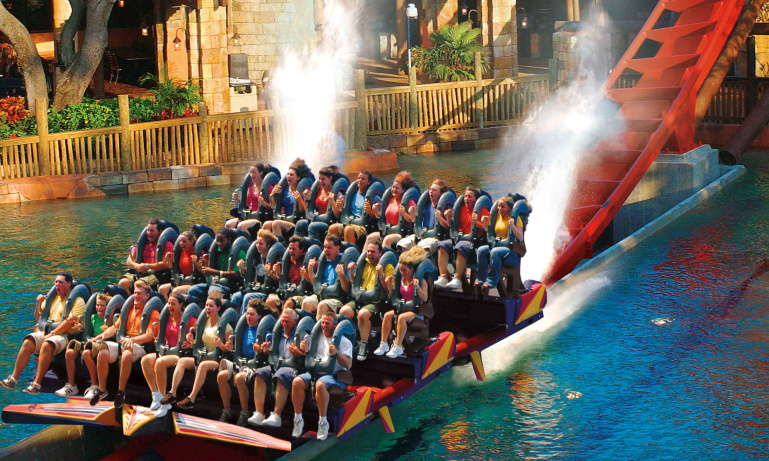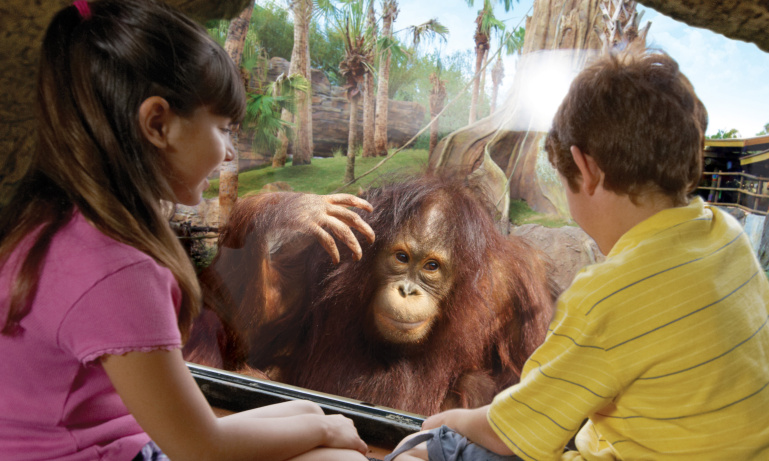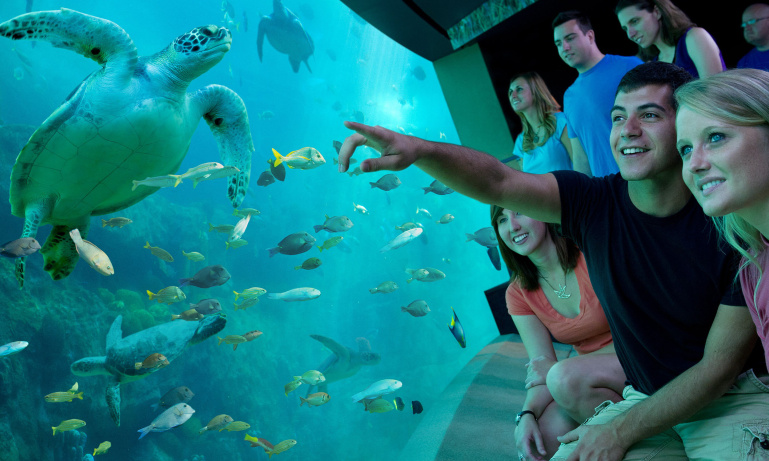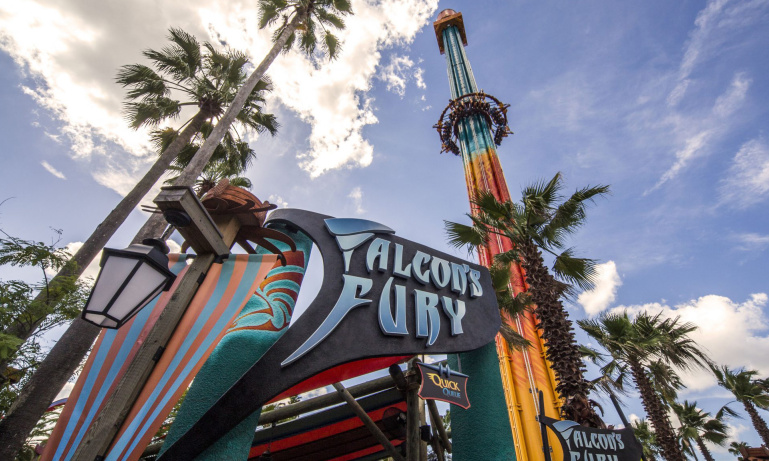 For less than the price of two single-day admission tickets, enjoy unlimited admission to SeaWorld® Orlando and Busch Gardens® Tampa Bay for 14 consecutive days with the 2-Park SeaWorld and Busch Gardens Ticket offers. 2 great parks, one low price!
Use your 2-Park SeaWorld and Busch Gardens Ticket to enjoy up-close animal encounters and take the plunge on one of the thrilling rides at SeaWorld Orlando and experience the wild animals and even wilder rides of Africa at Busch GardensTampa Bay.
Visit SeaWorld Orlando, the world's best-loved marine park! Here you will discover Mako, Orlando's tallest, fastest and longest coaster. Inspired by the ocean's fastest shark, this 200-foot-tall hypercoaster leaves riders feeling breathless and weightless as it drops and rises at speeds of up to 73mph. Meet amazing marine animals and jump into their world on thrilling attractions and shows including One Ocean, the energetic and exciting orca show, set to inspire and educate; and Dolphin Days, an immersive and educational glimpse into the world of the ocean's most playful ambassadors, the Atlantic bottlenose dolphin. Embark on Florida's only floorless coaster Kraken. As you twist and turn, you'll feel like you're narrowly avoiding the clutches of sea creatures inspired by legendary animals of the past. Don't miss the mega attraction, Manta and fly face-down through sea and sky and for the chance to feel the majestic grandeur of the South Pole and see it through the eyes of penguins head to Antarctica: Empire of the Penguin. This first-of-its-kind family ride transports guests into a rarely seen, icy world.
Discover Busch Gardens Tampa Bay the extraordinary African themed park! It brings together an unrivalled combination of rides, animals and shows including Jungala showcasing some of the world's most endangered animals, Bengal tigers and orangutans. Then there's the floorless dive coaster, SheiKra taking you 200 feet up, and 90 degrees straight down at speeds of up to 70 mph! Falcon's Fury takes guests' experiences to new heights. The first drop tower of its kind in the world mimicks the dive speeds of the fastest animal on earth - at the ride's highest point riders pivot 90 degrees in midair to a face-down dive position. An instant later you'll plunge 60 mph at 3.5 Gs straight down with speed and power as you've never experienced before. Still looking for more thrills? Take on Tigris, Florida's tallest launch coaster. Featuring an exhilarating triple launch with forward and backward motion, catapult through looping twists, daring drops, a 150-foot skyward surge, and an inverted heartline roll – all at more than 60 miles per hour!
PLUS, the 2-Park SeaWorld and Busch Gardens Ticket includes FREE bus transportation from Orlando to Tampa Bay on the Busch Gardens Shuttle Express. The shuttle picks up from SeaWorld and various locations in the International Drive and Kissimmee areas. Pick-up time is between 8.30am and 9.00am depending on location and the return time from Busch Gardens varies through the year depending on the Busch Gardens closing time.
Ticket Delivery
Gate-ready SeaWorld Parks Tickets can be downloaded directly to your smartphone
Scan the barcode at the entrance to SeaWorld Orlando and Aquatic for instant access to the parks
Alternatively, print the tickets in advance if you do not own a smartphone
Experience Includes
Receive a gate-ready digital ticket giving instant entry to all featured parks - use your ticket to bypass the ticket and voucher lines
Download your 2-Park SeaWorld and Busch Gardens Ticket directly to your smartphone and simply scan the barcode at each park entrance
Unlimited access to SeaWorld Orlando and Busch Gardens Tampa Bay for up to 14 consecutive days
Open-dated ticket - the 2-Park SeaWorld and Busch Gardens Ticket can be activated at any time during your holiday
Flexibility to visit more than one park in a day
FREE coach transportation between Orlando and Busch Gardens aboard the Busch Gardens Shuttle Express for those not wishing to drive to Tampa Bay
Terms & Conditions
The 2-Park SeaWorld and Busch Gardens Ticket allows 14 days unlimited admission to SeaWorld® Orlando and Busch Gardens® Tampa Bay.
Tickets expire after 14 days irrespective of how many times it has been used and are activated the first time you visit either SeaWorld or Busch Gardens.
The 2-Park SeaWorld and Busch Gardens Ticket is only valid to use in the calendar year purchased. e.g. 2023 tickets must be activated on or before 31 December 2023.
Children 0-2 years are free of charge and do not need a ticket.
Free transportation to Busch Gardens from Orlando on the Busch Gardens Shuttle Express is included for the duration of your ticket. Reservations are required to guarantee your seats and can be made in advance by calling 1-800-221-1339. The shuttle departs from SeaWorld and picks up from various locations in Orlando and Kissimme. The service schedule will vary through the year and may be subject to change.
Cancellation Policy:
| Number of Days prior to your Holiday Departure Date | Cancellation Charge Per Ticket Cancelled |
| --- | --- |
| 38 days or more (before tickets are dispatched) | FREE |
| 37 to 1 day | 10% |
| Post Departure | 100% |